Posts for tag: bridge
By Marble Hill Dentistry - Dr. Tim Hart
March 27, 2020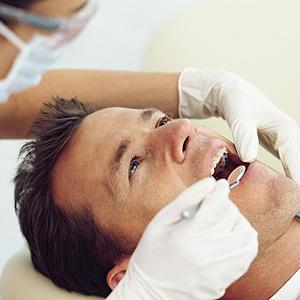 Considering the costs, many people view replacing a back tooth as less important than a more visible front tooth. They're rarely seen, so who will notice?
You might, eventually. A missing back tooth can set off a chain reaction of problems that can affect your overall dental health. Besides playing an important role in chewing food, back teeth also redistribute most of the chewing force away from the front teeth. Their absence can also affect the bite: adjacent teeth to the missing one will tend to migrate toward the open space, causing them to tip and rotate into an improper position. This can cause an increase in tooth mobility, excessive wear and erosion, and endanger their survival in the long run.
To avoid these and other problems you should consider some form of replacement. Most dentists prefer a dental implant for its life-like appearance and durability, and because its titanium post has a natural affinity with bone. Bone cells will grow around and permanently adhere to the implant, which may stop and even reverse bone loss in some cases.
Implants, though, require a certain amount of bone structure initially to anchor and position properly. If you have inadequate bone and don't want to bone graft the area, the next best option is a fixed bridge, in which the missing tooth is replaced with an artificial crown known as a pontic. The pontic is fused between two support crowns that are permanently affixed to the natural teeth on either side of the missing tooth (also known as abutments). While fixed bridges restore function and inhibit tooth migration, they require the natural tooth supporting the bridge to be reduced to accommodate the crowns placed on them. This permanently alters them and places them at higher risk for future nerve damage, gum disease and decay.
One final option is a removable partial denture (RPD). Although RPDs restore function and improve appearance, their movement within the mouth may place additional stress on the teeth that hold them in place. This movement over time could damage or loosen them.
We can discuss which option is best for you after a complete dental exam. The important thing, though, is to replace the back tooth as soon as possible — doing nothing could cost you much more in the long run.
If you would like more information on tooth replacement, please contact us or schedule an appointment for a consultation. You can also learn more about this topic by reading the Dear Doctor magazine article "Replacing Back Teeth."
By Marble Hill Dentistry - Dr. Tim Hart
May 22, 2019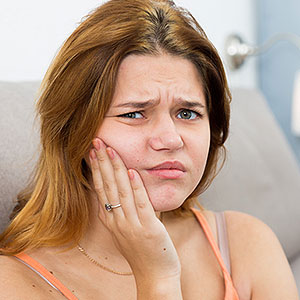 Losing a tooth can be traumatic, but a dental implant can dramatically turn that experience around. Providing functionality, life-like appearance and durability, implants stand out as the premier restoration for lost teeth.
For adults, that is. An older child or teenager with a missing tooth may need to wait a few more years for an implant. The reason: jaw development. A person's jaws, particular the upper jaw, continue to grow with most growth completed by early adulthood. Natural teeth with their periodontal attachments develop right alongside the jaw.
But because an implant attaches directly to the jawbone, its position is fixed: it won't change as the jaw grows and may gradually appear to sink below the gum line. That's why we wait to place an implant until most of jaw maturity has occurred after full jaw maturity. For females, we try to wait until 20 years of age and for males, usually 21 years of age. These are guidelines as some people mature faster and some slower, so a discussion with your dentist or surgeon is necessary to make an educated decision.
While we wait, we can install a temporary replacement for a child's or teenager's lost tooth, usually a partial denture or fixed modified ("Maryland") bridge. The latter affixes a prosthetic (false) tooth in the missing tooth space by attaching it to the back of natural teeth on either side with bonded dental material. It differs from a traditional bridge in that these supporting teeth aren't permanently altered and crowned to support the bridge.
During the time before implants we should understand that the area where the implant will be placed will undergo some bone deterioration, a common consequence of missing teeth. Forces generated as we chew travel through the teeth to stimulate renewing bone growth all along the jawbone. But with a lost tooth the chewing stimulation ceases at that part of the bone, slowing the growth rate and leading to gradual bone loss.
Fortunately, the titanium posts of dental implants stimulate bone growth as bone cells naturally grow and adhere to their surfaces. Before then, though, if the bone volume is diminished, we may need to graft bone material to stimulate bone growth that will enlarge the jaw bone enough for an implant to be placed.
It usually isn't a question of "if" but "when" we can provide your child with an implant for their missing tooth. In the meantime, we can prepare for that day with a temporary restoration.
If you would like more information on dental restorations for teenagers, please contact us or schedule an appointment for a consultation. You can also learn more about this topic by reading the Dear Doctor magazine article "Dental Implants for Teenagers."